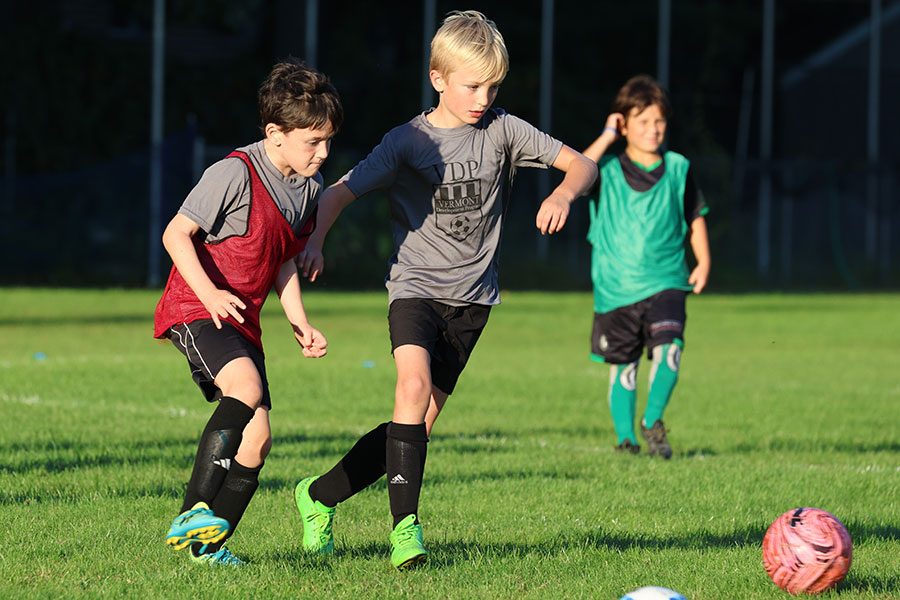 ---
Fall of 2023 – The Beginning of the 2024 Pathway
The Vermont Development Program/ODP Fall offers an ideal opportunity for players born between 2009 and 2015 to develop their skills and to sample the ODP program without the pressure of a traditional tryout situation. Players are encouraged to attend as many sessions as possible and can sign up for whichever location they prefer (North, South or East).
---
What are current ODP players saying to future players about ODP?
"ODP is a great supplemental program to your current club soccer team. The program provided great local coaching, with a path forward toward a very competitive training and playing environment."
"It's fun. You get to meet a lot of people that love soccer as much as I do. It's a great way to grow my skills and give me more opportunities to play competitive soccer."
"I would tell future ODP players to go out on the field and just play how they know how to play and play with confidence knowing that they belong on that field."
---
The Vermont Development Program/ODP Fall is open to all levels of players (born between 2009 and 2015) and includes four sessions. At the conclusion of the process, a pool of players for each age group and gender will be identified for further training and potential selection to regional events and camp in 2024.
Training Locations:
South Burlington High School (North)
Rutland (South)
Lyndonville/St. Johnsbury (East)
Training Dates/Times:
Sundays on September 10, 17, 24 (5:30 PM to 7 PM)
October 1st Groups (North, South and East) train together in South Burlington from 4 PM to 6 PM.
REGISTER FOR VERMONT DEVELOPMENT PROGRAM
---